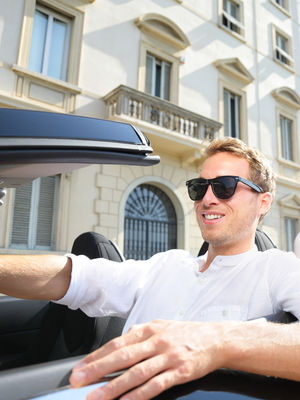 The Law Office of Thomas Baynton PLLC represent individuals in both Circuit Court and Driver Assessment and Appeals Division Hearings at the Secretary of State, for all types of suspensions and/or revocations. You stand a better chance of restoring your driver's license in Circuit Court. Check with our office to see if you can go to the Circuit Court of the county where you live to restore your driving privileges.
Michigan Driver's License Law Information
Based on the changes made to the Michigan drunk driving statutes in October 1999, the Secretary of State was given total power and authority over the administration of driver license sanctions for all drinking related traffic offenses. The first offender of the two lesser offenses loses his/her license for a period of either 90 days for an Operating While Visibly Impaired or 180 days for an Operating Under the Influence of Liquor. At the expiration of this period the driver need only go to his/her local Secretary of State Branch Office, pay a fee and apply for a new license. Provided there are no other impediments, the offender will receive then his/her license with full driving privileges. A new offense of "super drunk driving" has severe driver's license sanctions, and require ignition interlock devise to be installed on all vehicles that the convicted driver will be operating.
Information Regarding Repeat Offenses
The same is not true for the repeat offender. The second repeat offense carries a mandatory license revocation of a minimum one year period, and the third repeat offense within 10 years carries a mandatory license revocation of five years.
For repeat offenders, approximately 10 days after the Secretary of State receives notice of the conviction, the driver is notified by mail of the "to/from" dates, i.e., when the revocation starts and ends. At the end of this period the driver may not seek a new license at the Branch Office, but instead must file a petition with the Secretary of State's main office in Lansing. A hearing is then scheduled with the Driver Assessment and Appeal Division (DAAD). The "Petitioner" (person who qualifies for a hearing) then appears at this hearing and attempts to convince the hearing officer to return his/her driver license. If the Petitioner is not successful, he/she may not petition the DAAD again until the expiration of one year after the determination is first made.
Need help getting your driver's license restored?
Call The Law Offices of Thomas B. Baynton PLLC at (616) 456-6100 today!