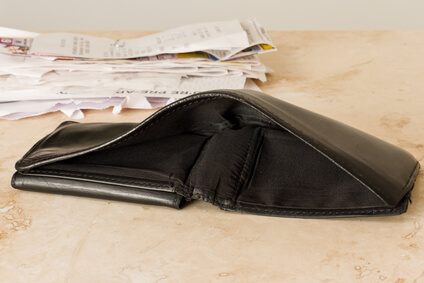 TAKE YOUR LIFE BACK!
Stop lawsuits, wage garnishments and creditor harassment today! Thomas B. Baynton is a bankruptcy attorney with over 13 years of experience in bankruptcy law and is dedicated to helping consumers reorganize their debts in Western Michigan. Attorney Thomas Baynton will work out convenient payment plans to fit your budget.
Many individuals and businesses today are swamped with debts that they cannot pay, and need to resort to bankruptcy. Bankruptcy filings can be caused by medical problems, job loss, divorce and separations, and/or a combination of unforeseen events. Bankruptcy is often overwhelming, and creditor harassment and financial uncertainty create tremendous stress. However, Bankruptcy law and the Bankruptcy Court are designed to relieve the burden of financial problems, and an experienced bankruptcy attorney can provide the expert legal advice and qualified representation needed to conquer your state of financial crisis.
What We Can Do For You:
Thomas B. Baynton is a bankruptcy attorney dedicated to helping consumers eliminate or reorganize their debts. With considerable experience working with clients in Western Michigan, the Law Office of Thomas B. Baynton PLLC offers consumers relief under the bankruptcy code, including Chapter 7 and Chapter 13.
If you or someone you know is in dire financial hardship and are in need of an attorney who will represent your interests zealously, then contact The Law Office of Thomas Baynton PLLC at (616) 456-6100.